NEED AN ESTIMATE
Thank you for contacting Commonwealth Construction, a representative will contact you shortly.
---
Decorator Series Doors

Decorator Series Doors
Decorator Series Doors
Decorator Series Doors
Decorator Series provides a stylish, fresh look to accent your entry. Select one of the distinct styles from our Decorator Series storm doors.

Create a work of art
From beveled glass to a zinc inlay, Decorator Storm Doors have multiple glass options to choose from, enabling you to personalize your door to match your unique style.
---
The sophistication of uniform color
Our color-matched bottom expanders complement the color of any Decorator Storm Door frame, giving it a cohesive look.
---
Beautiful color consistency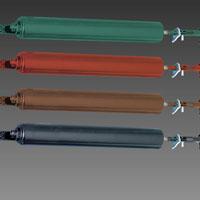 Decorator Storm Doors come with dual closers that are the exact same color as the frame of the door, making the design complete.
---
Put the finishing touches on your door
Decorator Storm Doors offer the option of customizing the doors hardware with different designs and finishes, allowing you to truly match your door to your homes dcor.
---
Maintain a custom fit
Decorator Storm Doors triple seal bottom sweep allows for adjustment for a snug fit.
---
Easy-Set Closer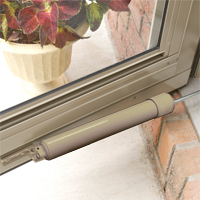 Just a slight push on the cap and it'll stay open. Push door open further and it releases. Color matched to door.
---
All-around style
The 1 x 4 wide sculptured frame of all Decorator Storm Doors provide your door with added strength and elegance.
---
Holding it together with style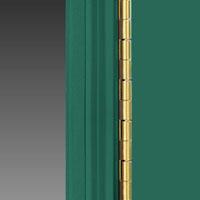 The classic piano hinges used on all Decorator Storm Doors are available in a variety of finishes, including timeless Bright Brass.
Go Back