NEED AN ESTIMATE
Thank you for contacting Commonwealth Construction, a representative will contact you shortly.
---
Deluxe Series Doors

Deluxe Series Doors
Deluxe Series Doors
Deluxe Series Doors
Deluxe Series is the answer whether youre looking for additional light, ventilation or protection from the elements. Youll find the exact style youre looking for in our Deluxe Series of storm doors.

Strong and stylish
Deluxe Storm Door closer will match the color of your door and stand up to the elements.
---
Designed for your unique home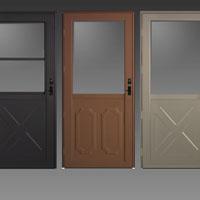 Deluxe Storm Doors are available in several different style options, including full, half and view.
---
Excellent choices
There are many hardware design and finish options you can choose for your Deluxe Storm Door to incorporate it into your homes look.
---
A unified design
Deluxe Storm Doors come standard with color-matched leaf hinges with brass brushings.
---
A no-dent design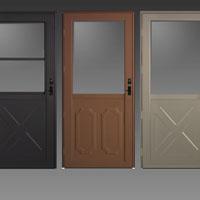 Several Deluxe models have dent-resistant kick panels, allowing them to stand tough against unpredictable weather, children and pets.
---
Maintain a Custom Fit
Deluxe Storm Doors double seal bottom sweep allows adjustment for a snug fit.
---
Easy-Set Closer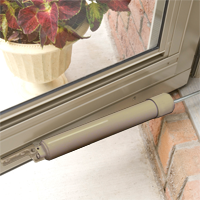 Just a slight push on the cap and it'll stay open. Push door open further and it releases. Color matched to door.
---
Screens out of sight
Many Deluxe Storm Door models are available with self-storing screens, making it easy to use your door in any season.
---
Side-to-side artistry
The 1 1/4 x 3 5/8 wide sculptured frame of Deluxe Storm Doors provide your door with added detail and elegance.
Go Back