NEED AN ESTIMATE
Thank you for contacting Commonwealth Construction, a representative will contact you shortly.
---
Spectrum Series Doors

Spectrum Series Doors
Spectrum Series Doors
Spectrum Series Doors
Spectrum Series brings you smooth functionality, beauty and durability. Our exclusive top & bottom InVent retractable screen system allows you more venting options than ever.

Seamless color
Our color-matched dual closers work smoothly, match the color of your door perfectly. Give your door a unified look with these closers.
---
Functional beauty
Spectrum Storm Door's 1 1/2 brass-look bottom expander gives your door an added touch of shine and comes standard on all Spectrum doors.
---
Holding it together with style
Spectrum Storm Door's classic piano hinge has the shine of Bright Brass that enhances the overall appearance of your door.
---
Hardware with working elegance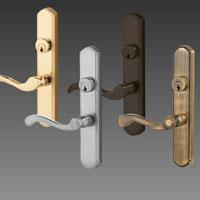 In order to customize the look of your Spectrum door, select from various styles of hardware with different metal finishes.
---
Clearly beautiful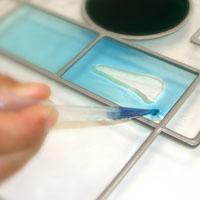 ProVias exclusive Inspirations Art Glass is available with Spectrum Storm Doors. Inspirations original, artistic designs complement the spirit of any home.
---
Maintain a Custom Fit
The triple bottom sweep on Spectrum doors allows adjustment for a snug fit.
---
Easy-Set Closer
Just a slight push on the cap and it'll stay open. Push door open further and it releases. Color matched to door.
---
Dont struggle with your screens
Changing out your storm door screens for glass isnt a hassle with our InVent retractable screen system. Spectrum screens are stored right inside the frame.
---
Strong and secure
Spectrum Storm Doors use tempered safety glass, making them able to stand up to the elements or that stray soccer ball.
Go Back